Obligations related to DMP
---
Data Stewards assist in setting up and implementing data management plans and act as an interface between data providers, funding agencies and future data users. They advise project partners on the creation and updating of DMPs and monitor (assess) compliance with the plans. The role of Data Stewards is performed by AustriaTech. An evaluation of the DMPs is carried out by AustriaTech after each reporting. The Data Stewards can be contacted at the following e-mail address: data.stewards@austriatech.at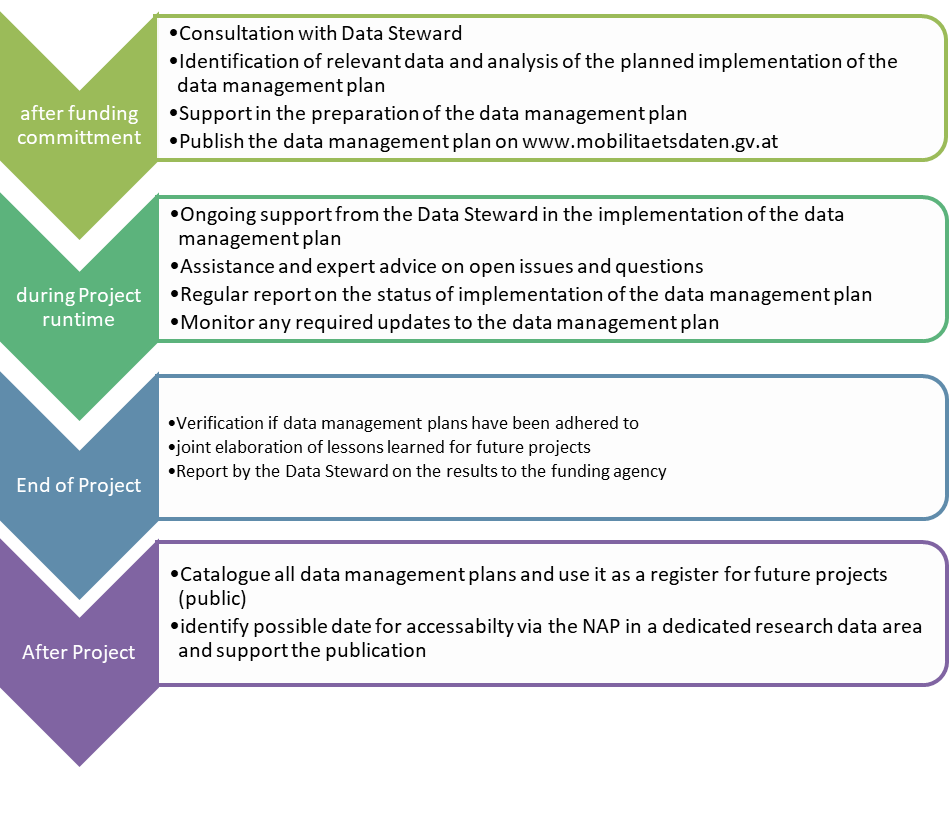 Project DMP obligations
Who is required to publish a DMP?
The preparation and publication of data management plans is mandatory for selected R&D collaborative projects. Exploratory projects can optionally comply with this requirement.
When does a DMP have to be submitted?
The first DMP is to be prepared and published on the NAP after the funding commitment has been made and before the first payment is made. The DMP is to be updated and re-published along with the reports on an ongoing basis.
Additional obligations
Applicant projects are required to include the creation of a DMP as part of the project with appropriate resources. The template for the data management plan is an excel form, which can be downloaded on the FFG website.
Project results, regardless of terms of use, can be described as a data set on the NAP.